Latest Posts
Subscribe to this blog's feed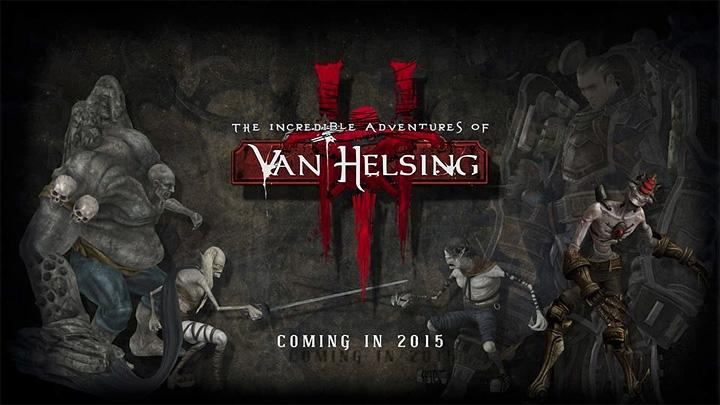 I've had the pleasure of playing several characters for NeococoreGames video games The Incredible Adventures of Van Helsing Parts 2 and 3. The Incredible Adventures of Van Helsing III is now available though Neocore Games, Check it out at neocoregames.com

[This unedited press release is made available courtesy of Gamasutra and its partnership with notable game PR-related resource GamesPress.]
Budapest, Hungary – May 22, 2015 – Independent publisher and developer NeocoreGames announced today that the last episode in the Van Helsing trilogy The Incredible Adventures of Van Helsing III is available now on Steam for $14.99 including a 10% launch week discount and a 20% loyalty discount for owners of at least one of the first two Van Helsing games. The third game in the gothic-noir steampunk action-RPG influenced by Bram Stoker's Dracula comes on the same launch day as the previous two games, making May 22 a very special day for fans of the trilogy. The launch trailer displays the game's beautiful, hand-crafted art, engaging storyline, and exciting new classes throughout the game.
Click here to Watch the launch trailer on YouTube
"The thrilling part of launching the third game in the series will be seeing how players engage in the six new classes - which characters they will choose to finally face their nemesis," said Zoltán Pozsonyi, Producer, NeocoreGames. "And we also definitely believe that players of all three games will enjoy the final story reveal on the snarky Lady Katarina."
In The Incredible Adventures of Van Helsing III , the civil war is over in Borgovia, but the future looks grim. The city of weird science is in ruins, squabbling factions and criminals fight for power and a strange cult prophesizes the coming of "The End Times." And they might be just right: a wave of uncanny events shakes the land, and it's all connected to a mysterious creature, a former ally turned into a fearful arch-villain. Which means that Van Helsing will do what he does best: gathers his weapons, prepares his deadly tricks, and hunts down the most dangerous monster who has ever lived… and this time it's personal. He's prepared to do anything to achieve his goal, even to face the darkest secret about the birth of the modern Borgovia.
ABOUT NEOCOREGAMES
Founded in 2005, NeocoreGames is an independent development studio aiming to create high quality products. Best known for The Incredible Adventures of Van Helsing series and Deathtrap, NeocoreGames also developed King Arthur – The Role-Playing Wargame series. NeocoreGames passionate group consists of professionals from diverse backgrounds including game development, graphic arts, programming and acting. NeocoreGames continues to use this energy and commitment in the future to create popular titles that people will enjoy